AUSTRIAN FIGURAL CORKSCREW DESIGN
AUBÖCK · BOSSE · HAGENAUER · ROHAC
Hard cover. Size: 8.5" x 12"; 160 pages
ISBN:
978-0-9689294-1-4
Price:
€70 + shipping/handling
or USD or CAN equivalent
e-mail: wmeadows@telus.net
With over 300 images of corkscrews and cap lifters, this new reference on the four major Austrian workshops reveals examples, photographs, and original design drawings never published before. Covering Auböck production from 1920 to the present, Bosse/Baller from 1950 to 1968, Hagenauer from 1920 to 1960, and Rohac from 1932 to 1968, it provides history and technical details and will be of interest to the dedicated corkscrew and cap lifter collector.
---
Powered by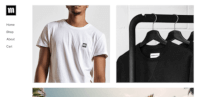 Create your own unique website with customizable templates.